House is breaking bad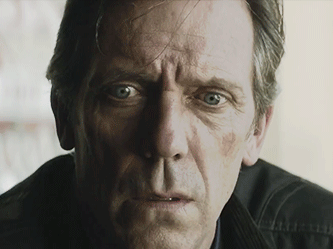 . . . . . . . . . . . . . . . . . . . . . . . . . . . . . . . . . . . . . . . . . . . . . . . . . . . . . . . . . . . . . . . . . . .
Yeah, yeah, I know, it's House meets Breaking Bad, just like Ozark was Netflix's BB ripoff. Still, I've had enough of critics poo-pooing anything that follows a great series or movie and uses the same "formula" or genre. However, what these critics fail to acknowledge is that it's the only way to convince the moneyed morons who hold the keys to the kingdom to take a risk. So, a clever writer who already has a good idea learns how to spin it and sprinkle the flavor of the month spice on top to sell it. In other words, just because a show looks and sounds like something you've already seen doesn't mean that it doesn't have its own voice and merits. Such is the case with Chance, especially the 2nd (and possibly final?) season which I just recently finished.
Yes, Hugh Laurie plays a doctor with a questionable moral compass, and yes it's yet another upper middle class white guy who slowly descends into the darker regions of crime and punishment. And it's very clever that his last name is also a single syllable noun (or potential verb and adjective), but Elden Chance is not Gregory House. He's much more likable and normal, though somewhat aloof as doctors often are. He's also not cynical and kind of a do-gooder in his way, but rather vulnerable as we slowly learn about his past obsessive behavior.
The other comparison to Breaking Bad also loses steam as we dig in deeper into darker moral territory. Unlike Walter White, he does not feel cheated or like the world owes him and he has no desire for wealth. On the other hand, he does eventually exhibit that same fascination with violence and power, but he is clearly tortured by this. It really is a classic morality play dealing with the big questions of moral authority and justice, but through the lens of mental illness, social conditioning and the more ambiguous question of compulsion and behavior. What separates this from the classic morality play is that it does not end with any certitude, and we are left with questions. This is often seen as a cop-out in a typical modern anti-hero narrative, but I have to say that it didn't feel like one with Chance. By the final episode the various storylines were oddly resolved, but not completely satisfying, or maybe the other way around.  Simply put, it was a captivating series worthy of binge watching and will definitely hold your attention.